The OWSD - Elsevier Foundation Awards for Early Career Women Scientists in the Developing World
The call for applications for the 2024 Awards is open now through October 15 - click through below!
This information is also available in:       French          Spanish
PURPOSE
The OWSD-Elsevier Foundation Awards for Early Career Women Scientists reward and encourage women working and living in developing countries who are in the early stages of their scientific careers, having often overcome great challenges to achieve research excellence. Awardees must have made a demonstrable impact on the research environment, both at a regional and international level, and must have received their PhD in STEM in the last ten years.
BACKGROUND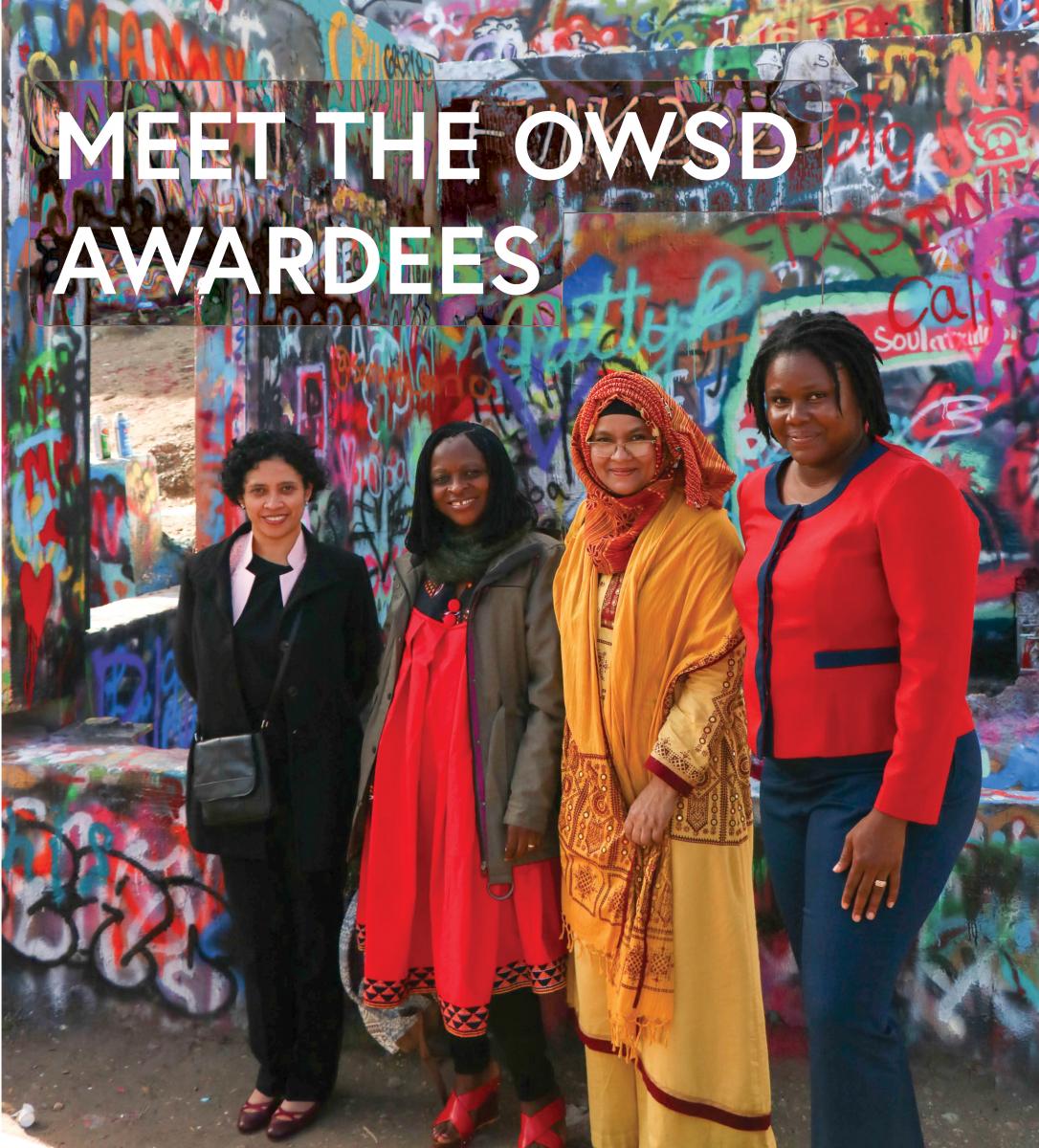 The awards programme grew out of a one-time award given in 2011 by OWSD, the Elsevier Foundation and TWAS, the World Academy of Sciences, which was given to 11 early career women from developing countries working in STEM subjects. In 2013, the awards programme was launched, with the number of awards reduced to 5 per year on a three-year rotation of award categories. The eligible scientific disciplines for each year were organized into general fields: Biological sciences; Engineering, innovation & technology; and Physical sciences.
After ten years of celebrating women in science, in 2021 we decided to re-focus the awards to respond to the call for action set forth by the United Nations Sustainable Development Goals (SDGs). The number of awards continue to be 5 per year (one for each of the 4 OWSD regions plus an additional award for an outstanding candidate from any of these regions.) for a period of five years (2022 – 2026).
The new awards cycle follows a five-year rotation, and applications are open for scientists working to advance knowledge in the following research areas:
ELIGIBILITY
Eligible countries
Applicants must have lived and worked for at least 5 of the last 15 years in one of the following science- and technology-lagging countries (STLCs): 
Africa
Angola, Benin, Burkina Faso, Burundi, Cameroon, Central African Republic, Chad, Comoros, Congo, Côte d'Ivoire, Democratic Republic of the Congo, Equatorial Guinea, Eritrea, Eswatini (Kingdom of), Ethiopia, Gambia, Ghana, Guinea, Guinea-Bissau, Kenya, Lesotho, Liberia, Madagascar, Malawi, Mali, Mauritania, Mozambique, Niger, Rwanda, Sao Tome and Principe, Senegal, Sierra Leone, Somalia, South Sudan, Tanzania, Togo, Uganda, Zambia, Zimbabwe
Arab region
Djibouti, Palestine (West Bank and Gaza Strip), Sudan, Syrian Arab Republic, Yemen
Asia & the Pacific
Afghanistan, Bangladesh, Bhutan, Cambodia, Kiribati, Lao People's Dem Rep., Mongolia, Myanmar, Nepal, Solomon Islands, Sri Lanka, Tajikistan, Timor-Leste, Tuvalu, Vanuatu
Latin America & the Caribbean
Bolivia, El Salvador, Guatemala, Haiti, Honduras, Nicaragua, Paraguay
The awards seek applications from women researchers in Science, Technology, Engineering and Mathematics (STEM)- and how they intersect with the aforementioned SDGs.
Applications from candidates in the Social sciences, Humanities, Arts, or other are NOT eligible.
The eligible STEM fields are as follows:
Agricultural Sciences
Astronomy, Space and Earth Sciences
Biological Systems and Organisms
Chemical Sciences
Computing and Information Technology
Engineering Sciences
Mathematical Sciences
Medical and Health Sciences (including Neurosciences)
Physics
Structural, Cell and Molecular Biology
Any combination of these fields (i.e. interdisciplinarity) is acceptable. 
*Please note that an applicant, at the time of application, must NOT have an active research grant or fellowship with The World Academy of Sciences (TWAS) or have already submitted an application for a TWAS programme within the same given year. Only one application per year is possible across all TWAS and OWSD programmes, with the exception that applicants to the Early Career fellowship may also apply for the OWSD-Elsevier Foundation awards in the same year. If you are awarded an Early Career fellowship, you will no longer be eligible for the Award. Applicants will not be eligible to visit another institution in that year under the TWAS Visiting Professor programmes. An exception is made only for the head of an institution who invites an external scholar to share his/her expertise under the TWAS Visiting Professor programmes; she may still apply for another programme.
SELECTION
The selection committee looks for excellent science of relevance to and with a demonstrable impact in the developing world. Innovative techniques or methodologies (especially with regard to sustainable development) will be favourably considered. Applications that demonstrate an awareness of the importance of sex and/or gender considerations in research methodology and content may be prioritised. Additionally, researchers are encouraged to demonstrate interdisciplinary collaboration within the natural sciences, but also with the social sciences and humanities.
Assessment is based on the applicant's achievements in her scientific field, with additional attention paid to evidence of leadership skills, initiative and innovation, as well as to the candidate's involvement in capacity building, outreach and civic contribution.
PRIZE
Each winner will receive a cash prize of USD 5,000 and an all-expenses-paid trip to attend a relevant international conference.
The OWSD-Elsevier Foundation Awards have an important impact on local research cultures. Previous winners say the awards have had a powerful effect, enhancing the visibility of their past work and creating new opportunities for the future. The awardees are also powerful role models for young women in science.
"Because of this Award and the international recognition, I am more confident, accountable and motivated to continue my research activities in order to achieve my goals. It will inspire many younger ladies in this region to achieve more in the advancement of sciences." -  Dr. Tista Prasai Joshi (Nepal), 2019 awardee.
Find a list of all previous awardees here.
The call for applications for the OWSD-EF Awards usually launches between June-August and closes from September-October.
CONTACT
OWSD Secretariat
owsd@owsd.net
Phone: +39 040 2240530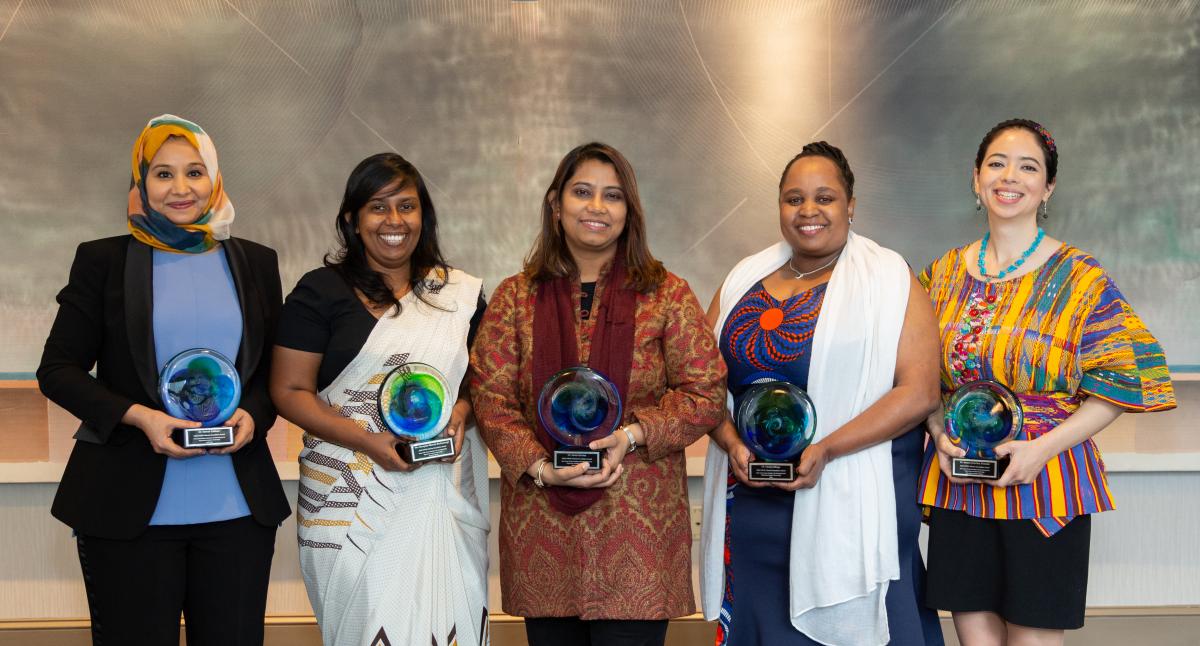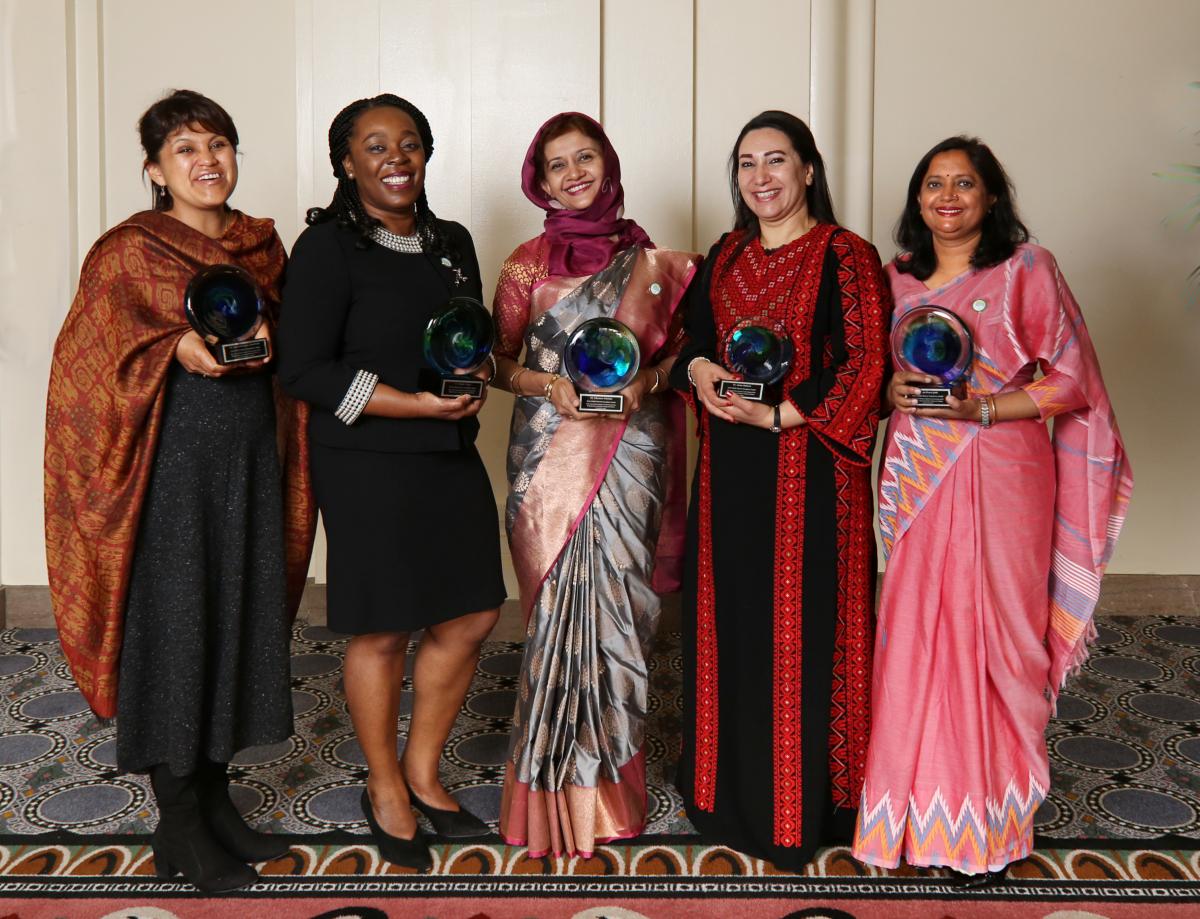 Downloads