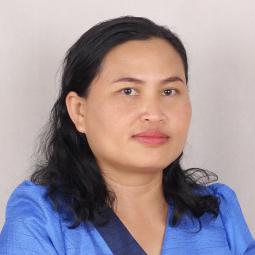 2019 OWSD Early Career Fellow


Biological Systems and Organisms
With the help of the Early Career fellowship, Lao's first herpetologist is protecting the country's rich biodiversity
I've been working on reptile and amphibian biodiversity for 10 years, and I know that there are still new species that need to be described.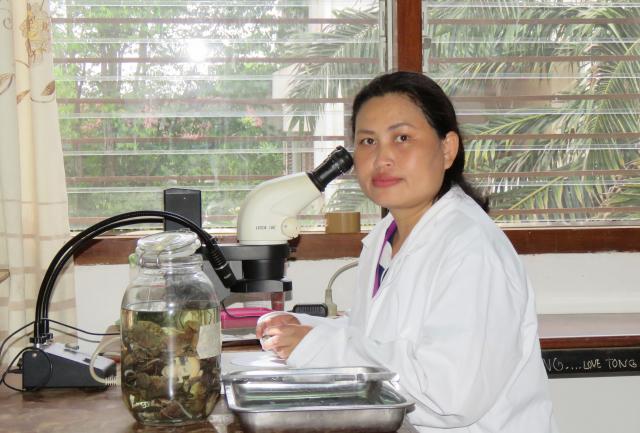 Herpetology is the branch of zoology concerned with the study of amphibians and reptiles. Somphouthone Phimmachak, Lao's first herpetologist, didn't follow a straightforward path to her chosen field. As a child growing up in Vientiane, Lao's capital, she was always interested in the outdoors, but not so much in reptiles and amphibians: "I wanted to have a farm," she says. "I liked orange farms, like in the movies." This interest led her to study agriculture at the National University of Laos (NUOL), but once there she found herself gravitating more towards animals than plants. She graduated in 2002 with a specialization in animal science.
While working in the Living Aquatic Resource Research Center (LARReC) at the Ministry of Agriculture and Forestry's National Agriculture and Forestry Institute in 2006, she saw an advertisement for a new Master's programme in biodiversity, run by the university in cooperation with the Wildlife Conservation Society. The advertisement specifically sought students who were interested in studying the Lao newt (Laotriton laoensis), a native species that is threatened by being harvested for medicine and the illegal pet trade. Somphouthone became the first student to sign up for the programme. Her master's thesis focused on the natural history, geographic distribution and conservation research of the newt. Following publication of her thesis, the Lao Newt became the first amphibian to be named as a protected species by the government of Laos.
Somphouthone wanted to continue studying the Lao newt at the PhD level, but there are no PhD programmes in biology offered in Laos. She enrolled at Kasetsart University in Thailand, traveling to and from Laos to conduct her field research. She received her PhD in biological sciences in 2015. When she returned to Laos, she at first went back to her roots, working at the Ministry of Agriculture. Soon, though, she missed the fieldwork and research – "I wanted to make more new generation herpetologists in Lao" – so in 2016 she returned to NUOL to continue working on reptile and amphibian biodiversity.
The number of reptile and amphibian species in Laos isn't known, Somphouthone says. From 1942 until recently, only 16 amphibian species had been reported in the country, mostly by scientists visiting from other countries. Since she and her colleagues began collecting data, though, the number of known amphibian species is now more than 120, and reptiles more than 200. "This number is going to increase each year," she says. "I've been working on reptile and amphibian biodiversity for 10 years, and I know that there are still new species that need to be described."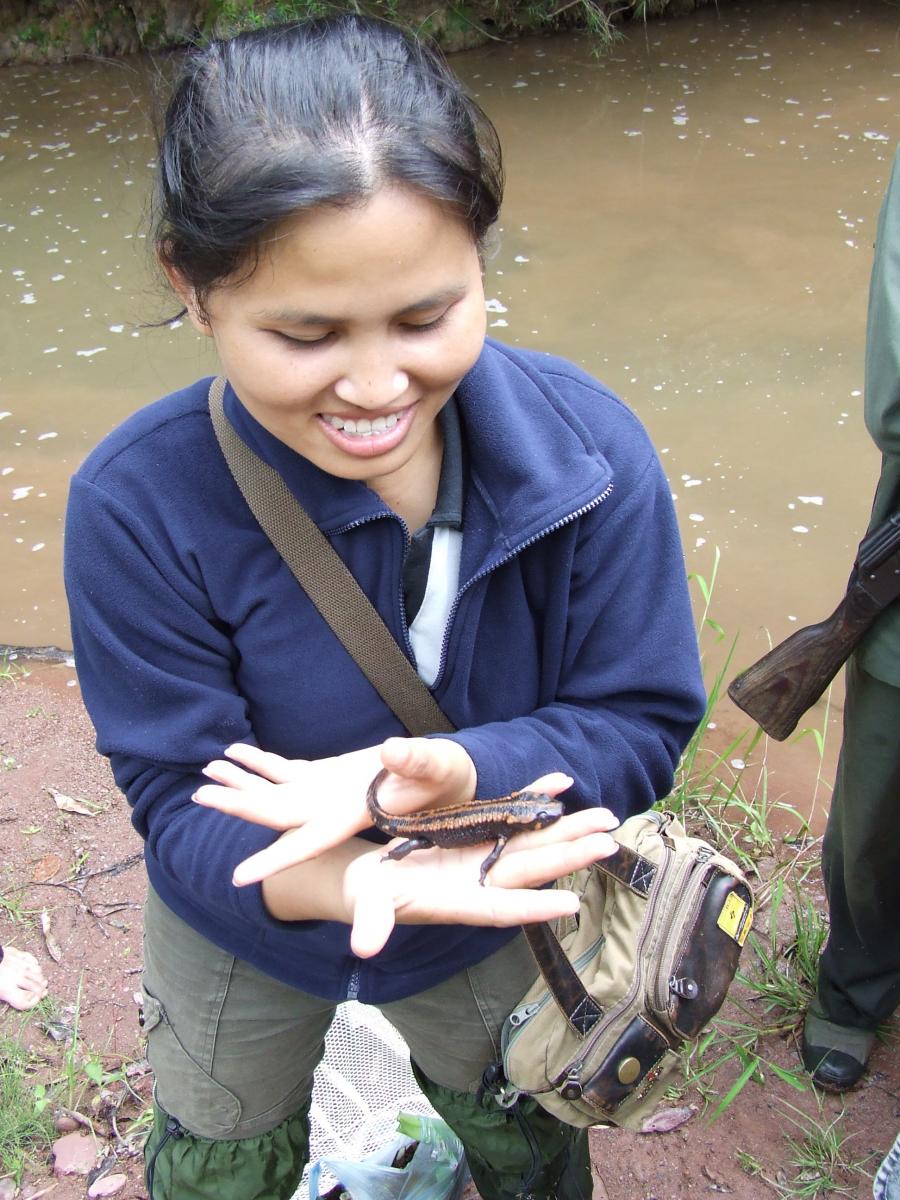 In order to find new species – and to document the geographic spread of known ones – Somphouthone and her team search by night, going into Laos's highland forest jungles and other habitats looking in small streams where reptiles and amphibians like to live. They collect specimens from which to extract DNA, which together with information about the animals' morphology and ecology helps them to determine whether the species is a new one. Before receiving the OWSD Early Career fellowship, samples had to be sent abroad for DNA extraction and sequencing, to the US or Thailand, but thanks to the fellowship, Somphouthone will be able to purchase PCR (DNA amplifying) machines and set up a basic lab at her own university for DNA extraction. This equipment will be useful not only to her and her team, but to other faculty and students at the university who need to perform DNA extraction, such as those studying plants and microorganisms: "I'll be able to teach my students and colleagues to use the molecular laboratory for their research."
Somphouthone hopes that having the basic equipment for a lab will help to attract and retain more researchers to study biodiversity in Laos. Looking ahead, she said, it will be important to have younger scientists trained and ready to follow in her path: "In the future, I'm going to be older, maybe I can't go in the field. I have to support the new generation who can continue, so that this research doesn't stop with me."