If you support OWSD you will
 give young women from the poorest countries in the world the opportunity to develop their scientific careers and thereby participate in and influence the structural and economic development of their countries.
There are many ways to support OWSD:
Financially
you can sponsor students on our PhD fellowship programme (a fellowship in your company's name? an excellent candidate in a field of science of your choice?)
you can donate to a national chapter to enable local organisers in the developing world to organise conferences and workshops
you can contribute to the OWSD fund for programme development
Volunteering
you can work as an intern at OWSD for up to 3 months
you can offer your expertise as a short term consultant for up to 3 weeks
In kind
host institutes for OWSD fellows can waive tuition fees and bench fees
If you wish to make a donation, or discuss possible ways to support OWSD, please contact owsd@owsd.net
Sida - The Swedish International Development Cooperation Agency
Collaborating since: 1997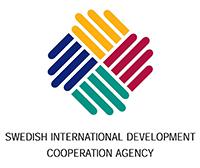 Sida - The Swedish International Development Cooperation Agency - has been supporting OWSD financially since 1997. With Sida's generous and continuous support, OWSD has fully funded more than 550 PhD fellowships for women from science and technology-lagging countries to study at institutions in another country in the Global South. Of these over 330 have graduated and 160 are currently active.
In 2012, Sida expressed huge confidence in OWSD's ability to make a direct impact on women's economic development in the South by doubling the number of awards for scholarships given annually - now up to 50 per year. These scholarships cover all costs related to undertaking research in a host country (that are not covered by the host institute), including travel, visa and health costs, tuition and bench fees as well as a monthly stipend for the awardees' board, accommodation and living expenses. In addition, Sida has identified specific activities that will ensure these women have a real chance at competing successfully in the international scientific arena -  engaging in research of the highest quality which in turn will feed into the local economy. These include an annual regional workshop in science communication skills and additional funding for each PhD fellow to travel to international workshops and conferences of relevance. 
The Elsevier Foundation
Collaborating since: 2010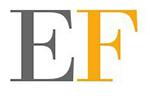 The Elsevier Foundation (www.elsevierfoundation.org) provides grants to institutions around the world, with a focus on support for the world's libraries and for scholars in the early stages of their careers. Since its inception, the Foundation has awarded more than 80 grants worth millions of dollars to non-profit organizations working in these fields. Through gift-matching, the Foundation also supports the efforts of Elsevier employees to play a positive role in their local and global communities. The Elsevier Foundation is funded by Elsevier, a world-leading provider of scientific, technical and medical information products and services.
OWSD and The Elsevier Foundation
Since 2010, OWSD has been a key partner in administering the Elsevier Foundation Early Career Awards for Women Scientists from Developing Countries. To see an inspiring film about the awardees and for more information visit the Awards page.